Facebook is "down bad", literally. After tough FTC lawsuits, the company's sites are "inaccessible".
Mass hysteria is buzzing around the world, as people don't know if its their friends birthday are today or what influencers are eating. In probably one of the biggest internet outages in recent history, Facebook and it's platforms are down for the count. This marks an interesting event in internet history, as Facebook is in the middle of a tumultuous situation.
Technology outages are not uncommon. What's unusual about the situation is that it's from the world's largest social media company, which is ironically dealing with a large federal lawsuit. What's even weirder is that hours after a whistleblower ( former Facebook employee Frances Haugen), made comments saying that Facebook engaged in a "betrayal of democracy", now is experiencing total shutdowns.
Mark Zuckerberg is breaking a sweat.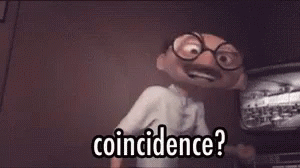 What's Going On
On Monday morning, Facebook and it's variety of apps, have shutdown. More than three billion people around the world have lost communications.
This outage comes at an interesting time. Not only is it the start of Q4, but Facebook is in the middle of Federal Trade Commission's antitrust lawsuit. They have been accused of crushing it's competitors, from purchasing once emerging rivals (Instagram and WhatsApp) to limit the competition. They also have been excused of luring other companies to their platforms, followed by "cutting them off" when they were successful enough to become a threat.
Zuckerberg has denied the claims, saying there isn't any factual data behind this, and that their "competitors" (TikTok, YouTube, Twitter, LinkedIn and Apple's iMessage), don't fall under the same category as Facebook, which was defined as a "personal social networking." Facebook has now filed a motion on Monday to dismiss the FTC's revised antitrust lawsuit against the company, saying the agency's complaint still lacked evidence that the company had violated antitrust laws.
All of this, plus a surprise announcement last night on 60 Minutes. Frances Haugen, a former Facebook employee, who quit back in May, leaked an enormous cache of documents to WSJ. She revealed more of the inner workings the most powerful social media platform in the world. Revealing her identity on national television, Haugen described a company so committed to product optimization that it embraced algorithms that amplify hate speech.
What's Impacted?
Facebook, Messenger, Instagram, WhatsApp, and Oculus are the major platforms that are experiencing outages. Down Detector, an outage tracking site, logged thousands of reports for each of the services. According to sources, Facebook's site is unable to load, while Instagram and WhatsApp are accessible, but not able to load any new content or allow message sending.
"We're aware that some people are having trouble accessing our apps and products, We're working to get things back to normal as quickly as possible, and we apologize for any inconvenience." - Facebook via Twitter
If you think you're having a bad Monday, you might be beat. Supposedly the coding for Facebook is MIA, meaning the site might be gone.
How Did This Happen?
The reason for the outage is not "clear". It could be a multitude of things, or even people. Facebook's security experts are still trying to identify the issue. All of Facebook's staff is pretty much on a snow day, as they can't access a thing.
One employee, who cannot be revealed, reported to the Wall Street that "it was unlikely that a cyberattack had taken place because one hack was unlikely to affect so many apps at once."
Is it ISIS? China? Russia? Are we under attack or international internet espionage?
Is it the US Government?
Is it a competitor? Who knows. Multiple outlets are saying that DNS (Domain Name System) is a possible culprit, an internal failure of the IP addresses could be causing these outages.
Something is fishy about this situation, because although Facebook is still dealing with these issues, a ton of major companies also have experienced issues today as well.
Back in June, there was a huge part of the internet that was inaccessible, including outages of popular sites like Reddit, Twitch, and Amazon. Back in August of 2020, there was a huge outage incident involving Google, which also made a huge impact.
Stock News
Facebook, Inc. Common Stock ($FB) is down nearly 5%, which is on pace for its worst trading day in nearly a year. It's a big day for other platforms and competitors, as users have flocked to Twitter to vent about the situation. Signal, another communication platform, tweeted today saying that they have seen a huge influx of users, who are not able to send messages using WhatsApp at the moment.