Mama, there goes those friends again. Top highlights from Big Bootie Mix v.19 by Two Friends
Tis' the season. April showers bring May flowers, and another Big Bootie Mix has been released. Another highly anticipated Two Friends masterpiece dropped this past week. If you don't know Big Bootie Mix, then you're truly missing out. The hour-long mix is the perfect darty/workout/hangout/you name it playlist that can get the people going.
BBM brings me right back to college. Blasting these songs on a weekend outside with a couple of beers was just perfection. The new drops always were timed perfectly too. When the spring volume hit, it was usually the same time we had our big concert weekend. In the fall, it was right during tailgate season before the weather got too cold. My senior year at Bryant, we had the chance to host them at a bar off-campus and it was an electric factory (shoutout Effins and Sigma Chi)
After giving it a few listens the past two days, I found some highlights worth sharing. Overall it was a good track. The first 20 minutes or so were fine, wasn't the best, but still had some good moments. The middle-to-end of the mix was pretty sweet. They had consistent mixes with a variety of songs. I was a little disappointed Mr.Brightside didn't make another cameo, but that's just me. I felt it was a little Tik-Tok heavy, but as expected, those are the songs that are hot right now. You can be the judge yourself, but for this recap, let's dive right in.
The Highlights
0:25 to 0:58
"Roses" - Outkast
"Roses" - SAINt JHN
Hot start. The piano riff of Outkast's "Roses" always gets me going.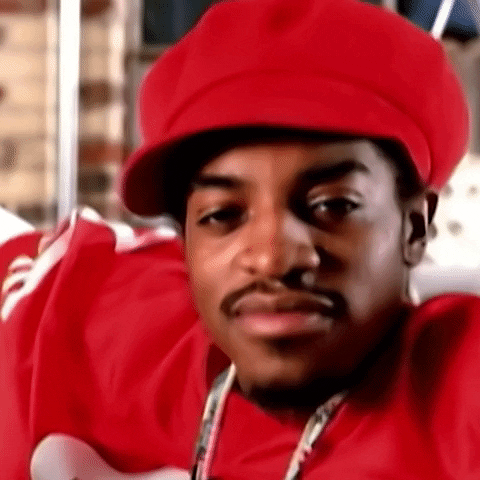 5:25 - 6:19
"Goosebumps" - Travis Scott
"The Nights" - Avicci
Anytime Avicci is played nowadays, you have to show it some love. Pour one out.
7:54 - 8:58
"Black and Yellow" - Whiz Khalifa
"We Can't Stop" - Miley Cirus
"Good Morning" - Kanye West
"Candy Paint" - Post Malone
All four of these songs are bangers on their own. OG Kanye, simple Miley, pre-blow up Posty, and some classic Whiz, say less. This combination just screams teenage throwbacks and I loved every moment of it.
13:21 - 14:30
"Fast Car" - Tracy Chapman
"Make You Mine" - PUBLIC
"A-Team" - Ed Sheeran
A guilty pleasure is a Fast Car by Tracy Chapman and I vibe to some Ed Sheeran. Mixing the two together was a one-way ticket to win me over.
21:02 - 22:45
"Levitating" - Dua Lipa into
"The Middle" - Jimmy Eat World
A combination I didn't know I needed to hear. Big time a Jimmy Eat World fan, and who doesn't love Dua Lipa? If you don't like Dua Lipa by now, what's the matter?
25:04 - 26:06
"Spirits" - The Strumbella
"Bye, Bye, Bye" - NSYNC
"Without You" - The Kid LAROI
This is where it started to get fun. Three solid songs, all representing different "youth" age groups. Mashed into one, I loved it.
27:56 - 28:25
"Sleepyhead" - Passion Pit
"Head and Heart" - Joel Corry
Something about the Sleepyhead track got me feeling some type of way. I thought it was the perfect middle song that pumped up the second half and turned the track around.
29:08 - 29:42
"Never Say Never" - The Fray
"Hello" - Adele
Adele's love with The Fray... chilling.
31:42 - 32:10
"Drivers License" - Olivia Rodrigo
"Ride It" - Regard
Bigggg "Driver License" fan come on now. No question I needed to include it on the highlights.
44:32 - 45:00
"Dreams" - Fleetwood Mac
"Hey Baby" - DJ Otzi
"Dreams" was one of the hottest TikTok songs of 2020. Remember cranberry juice guy, that was a year ago... Steve Nicks is a generational songbird and big-time respect to Mr. Mick Fleetwood. I also got major FOMO and Oktoberfest vibes with Hey Baby!
52:00 - 52:57
"High Fashion" - Roddy Rich
"Wellerman" - The Longest Johns
Some Sea Shanty?!?! Okkkkk. If you don't know The Wellerman Song or Pirate Shanties, give a listen to Jack's playlist, "The Sea's a Fickle Bitch"
56:51 - 57:30
"Drew Barrymore" - Bryce Vine
"Watermelon Sugar" - Harry Styles
"Happier" - Marshmellow
"Shape of You" - Ed Sheeran
"Adore You" - Harry Styles
I think this was the best combination of songs in the entire track. This was banger after banger and it flowed so perfectly, you would think it was an original work of art. This ending boosted the value immensely.
Top Soundbites
"What are you doing Step-Bro?" | 19:14

"Can't tie my shoes, but I can fuck your bitch" | 27:00

"Wet Ass P-Word" ~ Ben Shapiro | 37:10

"Sheeeeesh" | 54:20
I was slightly disappointed by the soundbites, still some funny ones, but there have been better ones.
Songs That Made Me Smile
"Middle: by DJ Snake | 15:15

"Gives You Hell" - All American Rejects | 12:09

"I Want To Break Free" - Queen | 26:25

"Jordan Belfort" - Wes Walker| 33:30

"Dancing in the Moonlight" - King Harvest | 34:00

"In The Air Tonight" - Phill Collins | 36:40

"Tuesday" - Drake and ILoveMakonnen | 38:00

It's My Life" - Bon Jovi | 49:39
Rating
The intro was solid but then it was so-so for the first half. I enjoyed some good moments, but there were also heavy sections of some EDM, which I didn't love. I thought they could have added some more soundbites that have been blowing up on TikTok. Overall, I liked it. Good throwbacks, good transitions, it was one of the better ones and I am already pumped for BBM v.20. My rating?
7.2 out of 10
My Mount Rushmore of Big Booties for reference
11

15

13

6
*I will not be taking questions at this time*